33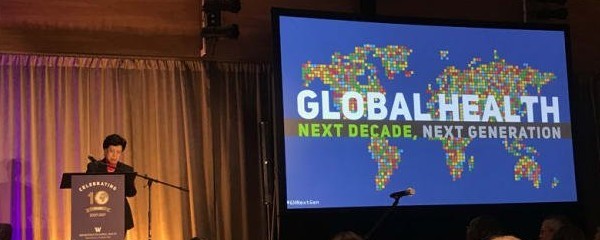 The Department of Global Health at University of Washington (DGH) - the home of the DCP3 Secretariat - celebrated its 10th anniversary on February 8, 2017.  The Global Health: Next Generation symposium featured world-renowned experts who discussed the pressing issues and challenges in the global health field. The department joined together with eight other Washington State-based health organizations to celebrate this significant occasion.   
The event program featured a diverse group of global health experts, including several DCP3 editors, authors, and Advisory Committee members.  Speakers included:
The World Health Organization Director-General Dr. Margaret Chan,
DCP3 Advisory Committee member and author Dr. Ala Alwan,
DCP3 Advisory Committee member and author Honorable Minister Patricia Garcia of Peru,
Honorable Minister Bernice Dahn of Liberia, 
DCP3 Series Editor Dr. Rachel Nugent, 
DCP3 Volume 6 foreword author Dr. Peter Piot, 
Department of Global Health Chair and Professor Dr. Judy Wasserheit, and more.