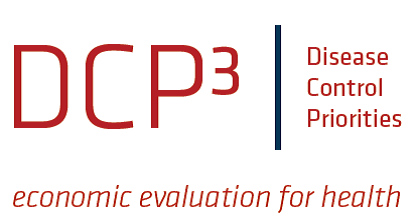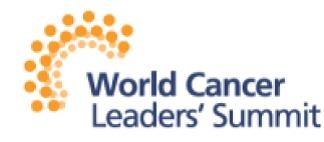 Dr. Prabhat Jha, DCP3 series editor and cancer volume editor, hosted a one-day consultation on November 20 in conjunction with the Union for International Cancer Control's 2013 World Cancer Leader's Summit in Cape Town, South Africa.  The consultation brought together DCP3 editors and authors, global decision makers, and key stakeholders in order to:
Review key messages from Disease Control Priorities in Developing Countries, 3rd Edition on global cancer control;
Discuss the evidence base for cost-effective, high impact cancer prevention, treatment, cancer health care systems and policies;
Discuss integration of evidence-based cancer control into Universal Health Coverage/National Cancer Plans;
Discuss key implications for research funding and strategies, particularly globally collaborative research efforts led by BRICS+ countries and lead US/UK/European agencies; and
Define an "avoidable cancer mortality" scenario for 2030 or 2035 for several resource levels, based on analytic inputs.
DCP3 cancer author Mary Gospodarowicz provided opening remarks at the consultation and joined the panel discussion on the provision of national cancer services.  Dr. Gospodarowicz is President of the Union for International Cancer Control and serves as a member of the summit steering committee. 
The first lady of the Republic of Zambia, Her Excellency Dr. Christine Kaseba Sata, chaired the session on key messages from the DCP3 cancer volume and led the question and answer session along with Prabhat Jha.  
About the World Cancer Leaders' Summit:
The World Cancer Leaders' Summit is an annual policy meeting that brings together decision makers devoted to furthering global cancer control.  It was held on November 18 and 19.  WCLS partners such as the World Health Organization, the international Atomic Energy Agency, and the International Agency for Research on Cancer are teaming up to raise awareness among decision makers that cancer is a global epidemic, and to provide a forum for information and idea sharing.
This year's summit Ambassador was Her Excellency, Dr. Christine Kaseba Sata, First Lady of Zambia. 
Resources:
| | | |
| --- | --- | --- |
| |   | |
| DCP3 series editor Dr. Sue Horton (left), IARC Director Dr. Chris Wild, South African Deputy Minister of Health the Honorable Dr. Gwen Ramokgopa, Tata Memorial Hospital Director Dr. Anil D'Cruz, Center for Cancer and Allied Diseases President Dr. Sherif Omar, and the Argentine Instituto Nacional del Cancer Dr. Roberto Pradier lead a panel discussion on cancer volume chapters. |   | DCP3 cancer volume authors Dr. Sumit Gupta (left) and Dr. Freddie Bray, join volume editor Dr. R. Sankaranarayanan, and Dr. Ramatu Hassan of the Nigerian Minstry of Health for the presentations of draft chapters. |
| | | |
| --- | --- | --- |
| |     | |
| DCP3 series editor and cancer volume editor Dr. Prabhat Jha takes notes during the discussion on how countries can best integrate evidence into national cancer control. |   | South African Deputy Minister of Health the Honorable Dr. Gwen Ramokgopa discusses main messages in the cancer volume chapters. |