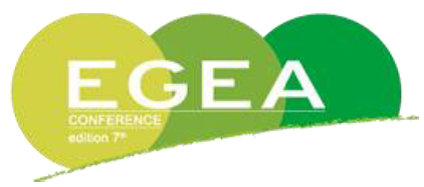 The Agency for Research and Information in Fruits and Vegetables (Aprifel) hosted the 7th EGEA conference on June 3 - 5, 2015 in Milan, Italy.  This year's theme, "Healthy Diet, Healthy Environment within a Fruitful Economy: The Role of Fruit and Vegetables", focused on policies that promote healthy dietary patterns and encourage sustainable production of healthy foods.  
DCP3 Principal Investigator Dr. Rachel Nugent served on the Scientific Committee for the conference and participated in a session on the sustainability of fruit and vegetable production.
Under the leadership of Chair Riboli Elio, EGEA conferences are a "strategy for evidence-based policymaking which brings together multi-disciplinary knowledge and stakeholders to explore and develop concrete recommendations for policy and practice changes." 
For more information, downoad the full conference program.  
Wednesday, June 3, 2015

to

Friday, June 5, 2015