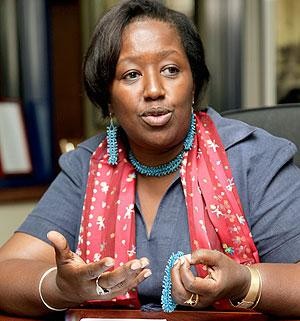 Rwanda's Minister of Health and DCP3 Advisory Committee member, Dr. Agnes Binagwaho, called for improved surgical care in Africa at the World Health Organization's 67th World Health Assembly May 19-24, 2014.  Dr. Binagwaho participated in a panel discussion on essential surgical care and anesthesia, and noted the need for more surgeons in Africa.  "There are fewer surgeons in the whole of Africa than in the United States," she explained.  
Dr. Binagwaho noted that 95 percent of anesthesia departments around the world have inadequate equipment for children, and proposed a solution that would improve the quality of services in every aspect of surgery - including laboratories, post-operative care, and blood banks.
Read more about Dr. Binagwaho's push for improved surgery in Africa. 
Global Surgery and DCP3
The DCP3 volume on Essential Surgery will be the first volume published in the series.   Publication is currently scheduled for late 2014.  Click here to learn more about the essential surgery volume, and to review draft chapters.