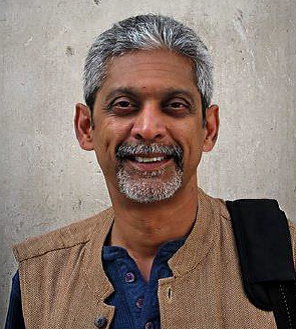 DCP3's lead editor for the volume on Mental, Neurological, and Substance Use Disorders, Dr. Vikram Patel, was recently awarded the Institute of Medicine's Rhoda and Bernard Sarnat International Prize in Mental Health.  Dr. Patel is professor of international mental health and Wellcome Trust Senior Research Fellow at the London School of Hygiene and Tropical Medicine and at the Public Health Foundation of India.
"Through his research, Vikram Patel not only brought a largely unacknowledged problem – mental health disorders in developing nations – into the view of the world's policymakers and health care organizations, he has also identified and advanced practical solutions to help those who are suffering," said Victor Dzau, president of the Institute of Medicine.
The Rhoda and Bernard Sarnat International Prize in Mental Health is presented annually by the Institute of Medicine (IOM). Rhoda and Bernard Sarnat established the award in 1992 out of a commitment to improving the science base and delivery of mental health services. This international award recognizes individuals, groups, or organizations for outstanding achievement in improving mental health and is accompanied by a medal and $20,000. Each year, a selection committee appointed by the IOM reviews nominations based on selection criteria that reflect the ideals of Rhoda and Bernard Sarnat.
Read more about Dr. Patel's research and recent accomplishments here.
Photo provided by BBC Radio.