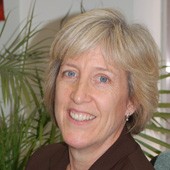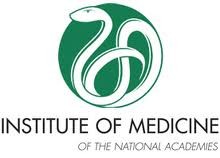 On January 8, 2014, DCP3 series editor Rachel Nugent presented at the Institute of Medicine's Workshop on "Evaluation Methods for Large-Scale, Complex, Multi-National Global Health Initiatives" in London, England.
Dr. Nugent presented as part of a panel discussion on applying quantitative methods to evaluation on a large scale.  Specifically, Dr. Nugent's talk focused on using extended cost-effectiveness methods to assess interventions and policies for global health initiatives, and the use of ECEA's in DCP3 to inform decision-making about investment in global health interventions.
She was joined by panel moderator Martin Vaessen of ICF International, and fellow panelists Eran Bendavid of Stanford University and Charlotte Watts of the London School of Hygiene and Tropical Medicine. 
Workshop Resources
About the Workshop
The workshop convened relevant stakeholders, including evaluators and users of large-scale evaluations as well as others interested in evaluation methods, to present and discuss insights gained and transferrable lessons learned from the conduct of recent evaluations of: the U.S President's Emergency Plan for AIDS Relief; the Global Fund to Fight AIDS, Tuberculosis, and Malaria; the U.S. President's Malaria Initiative; the Affordable Medicines Facility-Malaria; and other large-scale global initiatives.
The goal of the workshop was to elucidate the decision-making needed and options available to develop and implement a credible, rigorous evaluation that is also feasible, affordable, and maximally matched to the priority evaluation questions, aims, and audiences. Workshop sessions identified the resulting gains and trade-offs from different choices across the key elements that make up a large-scale evaluation.
This workshop was sponsored by the Doris Duke Charitable Foundation, the Bill & Melinda Gates Foundation, the William and Flora Hewlett Foundation, and the Wellcome Trust.  
Tuesday, January 7, 2014

to

Wednesday, January 8, 2014