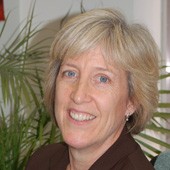 DCP3 project director Dr. Rachel Nugent has published a blog post for the World Cancer Research Fund International blog.  In the blog post, Dr. Nugent refers to her experience writing a chapter for the Global Nutrition Report on food systems, and whether those systems are supplying food substainably.  In an excerpt from the blog, Dr. Nugent states,
"I was asked to write a chapter of the report, so earlier this year I spent a lot of time wondering, "How do we know when a food system is supplying nutritious food in an environmentally sustainable way?" Normally, I think about this for all the usual reasons that conscientious parents and Earth-dwellers do – trying to feed my kids a healthy diet and wanting to be aware of the environmental costs of my decisions. But when asked to come up with indicators for the reportwhich could tell countries how their food system is working for them, I explored more deeply than usual the question of what food systems – which encompass the whole process from food production and processing, to consumption and waste management – can provide for our nutrition, health, and the environment."
Click here to read the full blog post.