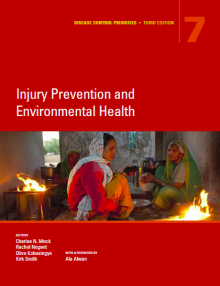 "This volume of Disease Control Priorities, provides an excellent evidence-based guide to policy makers on the approaches and rational choice of interventions to address this challenge. Many of the interventions included in the volume are among the most cost-effective interventions in public health and can make a substantial impact on reducing the health and socioeconomic burden due to injuries, particularly in LMICs. Yet, current progress is too slow. As highlighted in this volume and documented in the Global Status Report, implementation of the key public health measures is disappointingly low. Countries, particularly LMICs, need to do more."
Read complete foreword: HTML | PDF
Climate Change Health Risks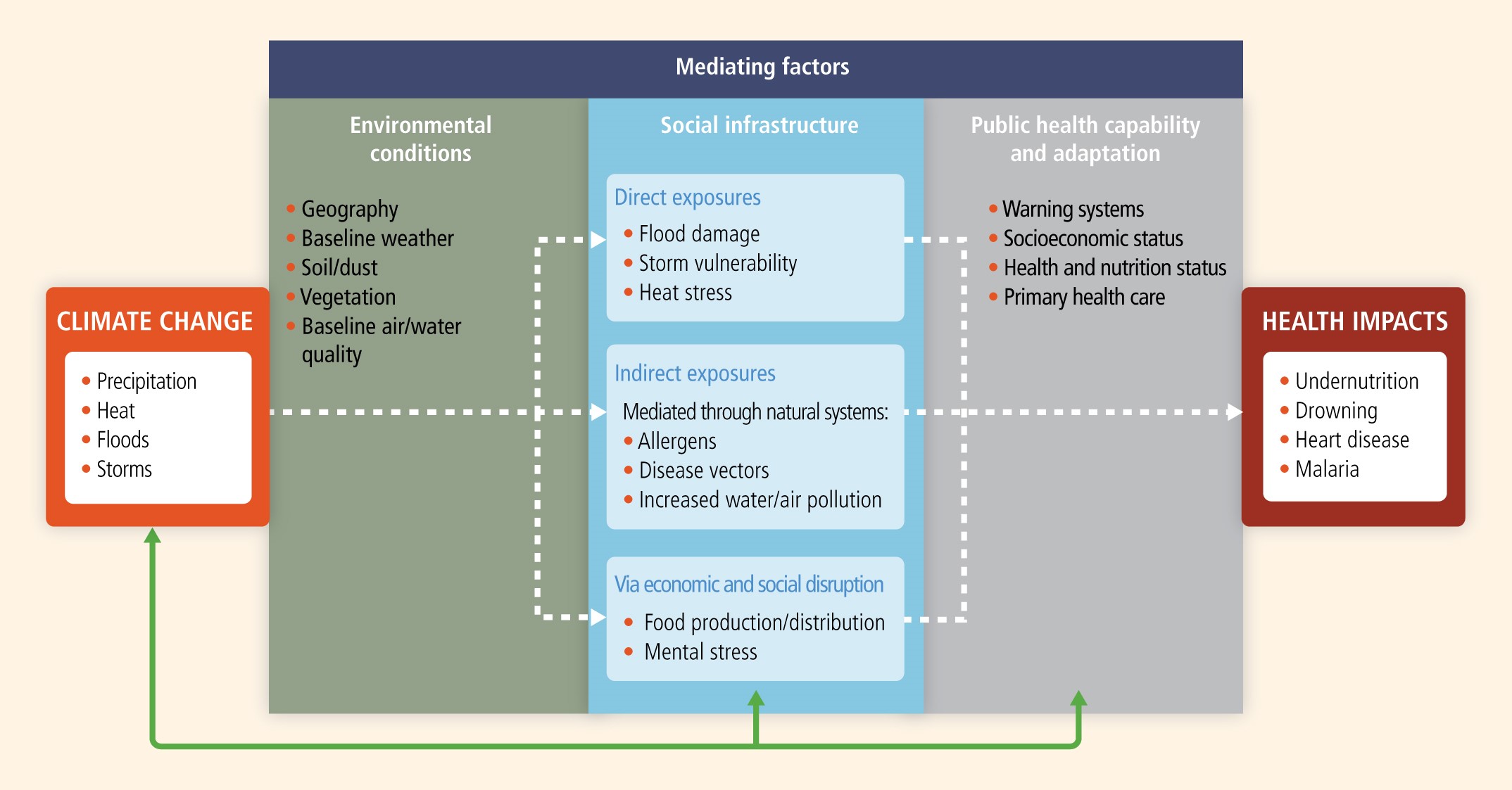 Conceptual Diagram of the Health Risks of Climate Change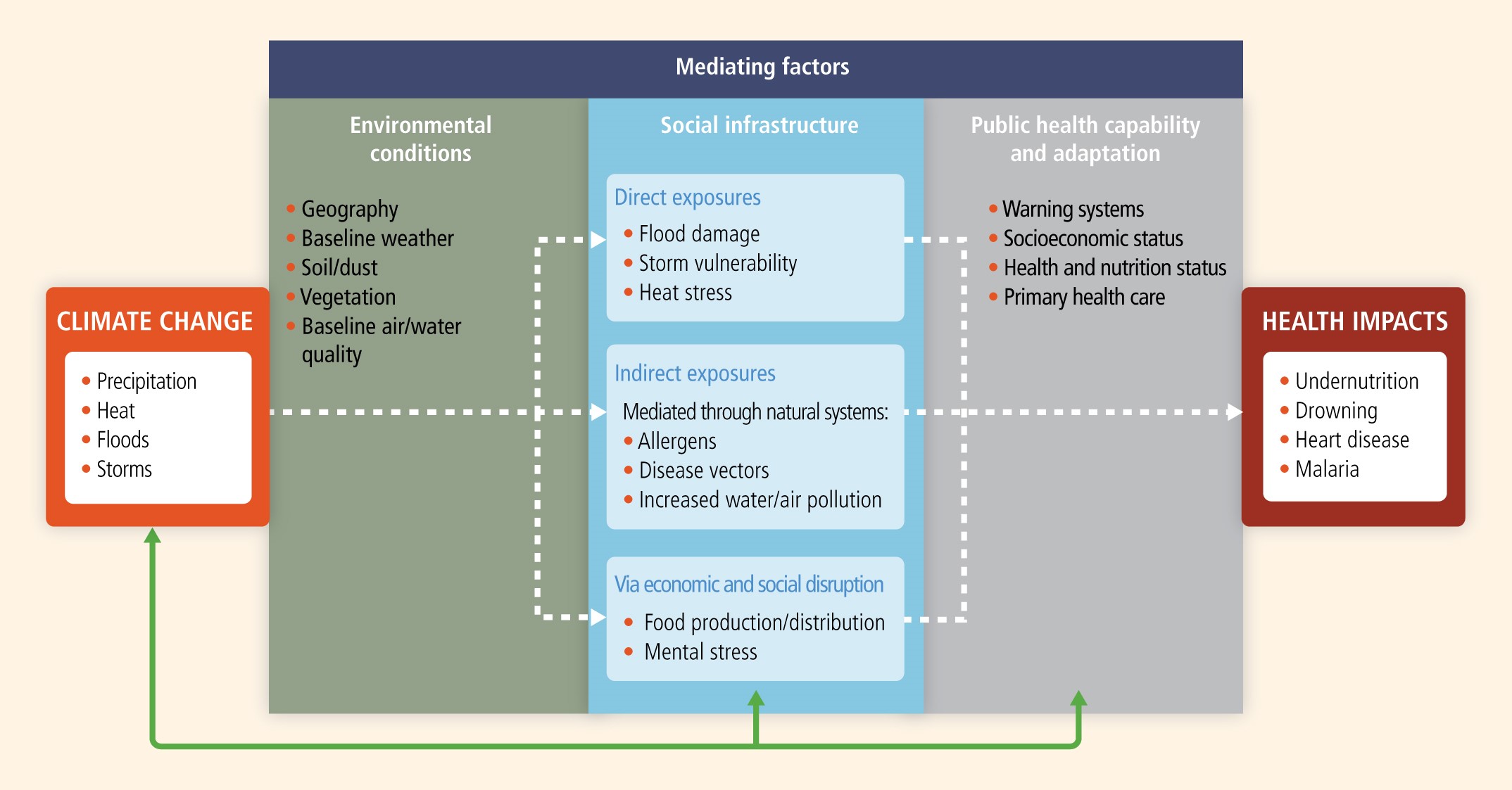 Source: Smith, K. R., A. Woodward, D. Campbell-Lendrum, D. D. Chadee, Y. Honda, and others. 2014. "Human Health: Impacts, Adaptation, and Co-Benefits." In Climate Change 2014: Impacts, Adaptation, and Vulnerability; Part A: Global and Sectoral Aspects. Contribution of Working Group II to the Fifth Assessment Report of the Intergovernmental Panel on Climate Change, edited by C. B. Field, V. R. Barros, D. J. Dokken, K. J. Mach, M. D. Mastrandrea, and others. New York: Cambridge University Press.
News and Events
The University of Washington Department of Global Health's Center for Health and the Global Environment (CHanGE) hosted a one-day event focused on what a changing climate means for public health on Friday, January 27. Topics discussed included heat, under nutrition, infectious diseases, severe...
On Monday, February 22 in Sharjah, UAE, DCP3 and WHO - EMRO hosted a policy forum on road traffic injury and trauma care, which brought together policymakers and experts on road safety and trauma care to gain policy insights and perspectives to enhance the relevance and usability of the DCP3 volume...
University of Washington professor of global health and DCP3 chapter author Dr. Kristie Ebi has attended United Nations climate-change conferences, and the agreement reached at the Paris conference in December, she said, was nothing short of monumental.
Volume Editors
Coming in October 2017

Download the entire volume from The World Bank 
Purchase copies of the volume from Amazon, in paperback or hardcover.