Essential Surgery
The Essential Surgery volume focuses on uncomplicated basic and emergency surgical care that can be provided in a district hospital. The volume addresses the burden of surgical conditions, essential surgical interventions, surgical platforms and policies, and the economics of surgery.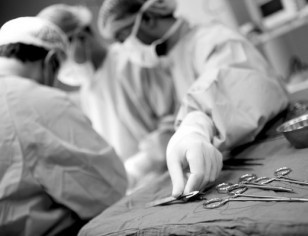 Introduction from Volume Editor Margaret Kruk
DCP3 Volume Editor Margaret Kruk introduces the Essential Surgery volume of DCP3
Lancet Commission on Global Surgery
Dr. John Meara, DCP3 Essential Surgery chapter author and the Director of the Program in Global Surgery and Social Change at Harvard Medical School, is co-chairing The Lancet's newly created Commission on Global Surgery. The commission was formed in response to the urgent global health need for better surgical access. Their goal is to explore and address the lack of access to essential surgeries in low- and middle-income countries.
Chapters Available for Review